Congratulations on your engagement, and welcome to Eastern South Dakota Catholic Engaged Encounter! Our community has been serving the Catholic Diocese of Sioux Falls for 45 years. Most of the couples that attend our weekends live in Eastern South Dakota, but we warmly welcome any engaged couple that desires to complete a Catholic marriage preparation program.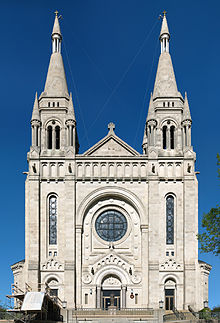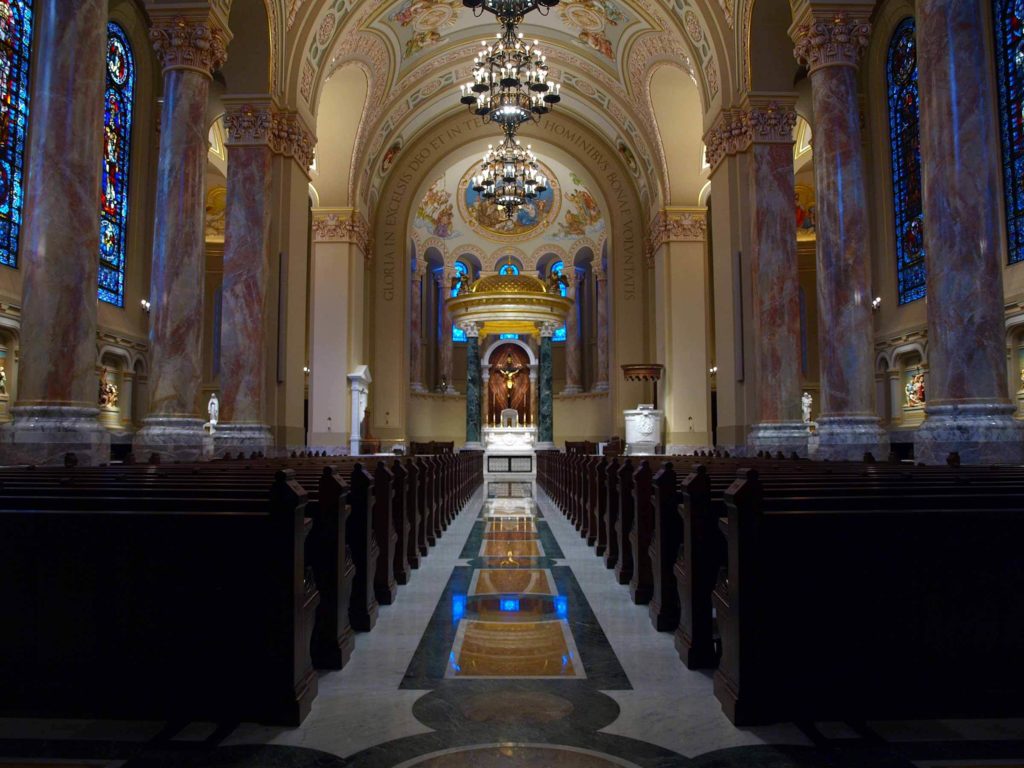 Our community usually hosts 8 weekends per year, and has 7 team couples that volunteer their time to share the gift of marriage with engaged couples. We are also very blessed and thankful to have 5 priests that serve our program when they are available. Our weekends are typically held at Catholic parishes and schools.
Payment for the weekend covers lunch and dinner on Saturday, one meal on Sunday, and all materials. Your reservation is not booked until you pay in full, so to secure your seats please register as soon as possible. Credit card processing through PayPal is fast, and can be used even if you don't have a PayPal account!
No refunds are given, but please contact us if you need to move to another weekend and we will do our best to accommodate you.
Testimonials & Endorsements
I've encouraged couples over the years that Engaged Encounter is the best setting, distilled wisdom and experience of many couples, and organized presentation for marriage preparation we offer. And I've had a number of couples tell me that they did find it worthwhile; sometimes someone even many years later stopping me and saying, "You were the priest on our Engaged Encounter"!
We cannot say enough good things about this weekend. To be honest, we were skeptical coming in. But, we found ourselves talking to each other throughout the weekend about how great the weekend is and how much it strengthened our relationship. Although we had already talked about many of the topics covered in the program before, it was great to have a deliberate conversation with each other.
It was awesome to hear real life experiences from the couples.
Catholic Engaged Encounter provides couples the opportunity to communicate openly about the most important subjects related to marriage and family life. In our contemporary culture of distraction, it is necessary for couples to step away from the demands of life and spend the time to discuss what matters most to your marriage. Engaged Encounter provides the opportunity to discuss how God will support and reveal spousal love throughout a lifetime of marriage.
It was an amazing experience to have a safe space to be open and talk about our relationship and really be intentional in our conversations.
Doing great for a person that actually dreaded coming....it was very helpful and really interesting. I am glad I got this opportunity to be here this weekend and you guys did a wonderful job of opening my eyes to things I didn't think was important...man was I wrong. Don't change a thing.
The skill of communication is absolutely necessary in any relationship, especially in the Sacrament of Holy Matrimony. Engaged Encounter helps couples develop communication skills and at the same time doing it in a Christ centered atmosphere. Whether one is good or poor with this skill, Engaged Encounter helps every couple better listen and respond in loving and patient ways. I think it is the best thing any couple could do to prepare themselves for this lifetime sacrament.
What I like about Engaged Encounter weekends is that it's couples talking to couples, which is so important for the engaged to hear about the realities of marriage from those who are in the sacrament, practicing the sacrament. The weekend creates the right atmosphere for couples to interact, communicate and engage each other on a level proper to the commitment they will be making to each other. Engaged Encounter weekends builds relationships and strengthens relationships.
Take it seriously and just enjoy your time together here and you will more than likely get something out of it. Because we didn't think we would enjoy it as much as we did!
Catholic Engaged Encounter retreats are a great way for couples to prepare for their married life. The retreat offers programmed opportunities for real discussions between fiances which are of great practical benefit. Catholic couples face the same trials and challenges as every couple in our modern environment, Catholic Engaged Encounter retreats help prepare couples to face those challenges with faith in God and sage advice.
The presenting couples put on a wonderful retreat weekend. They really provide a great example of a loving marriage that is based first in faith.
Over the years of my priesthood, I have had the privilege of working with couples on the Catholic Engaged Encounter Weekends. Each time I am in awe of how God works through the presenters to open the minds and hearts of the couples who are preparing for marriage. When a couple takes seriously this time they are given to work on deepening their relationship with each other and with God, they discover a more profound understanding of the sacrament of matrimony.

I can say for myself it was the most romantic experience we have done so far. It brought us closer as a couple!
We thought the weekend was very helpful in preparing us for marriage. The personal examples helped us understand the topics even better and showed us that you can continue to grow with each other and work on your marriage everyday.
Our community is always looking for charitable people to donate their time to our ministry. We often reach out to ask for prayers for the engaged couples that attend our weekend. This ministry can be fulfilled from the comfort of your own home!
If you have a strong call to serve our community, you and your spouse may be interested in serving as a team couple. Serving as a team couple involves writing talks on topics using your personal marital experience. To serve as a team couple, you and your spouse must be a couple in good standing with the Catholic Church.
If you would like to be a face in our community, but aren't called to be a team couple, you may be interested in serving as a host couple. Host couples arrive before the weekend starts to help engaged couples to their dialogue rooms. This commitment involves one or two hours of your time, but serves as a warm welcome to the engaged couples we serve. You may also choose to come at the end of the weekend to help clean-up.
Our community relies on the generous support of individuals like yourself to make our weekends accessible to all engaged couples. Couples with financial hardships appreciate your help in covering the cost of the meals, and the workbooks they need to make the most of the weekend. If you feel called to support our ministry, please use the link below. Our community appreciates your consideration and support!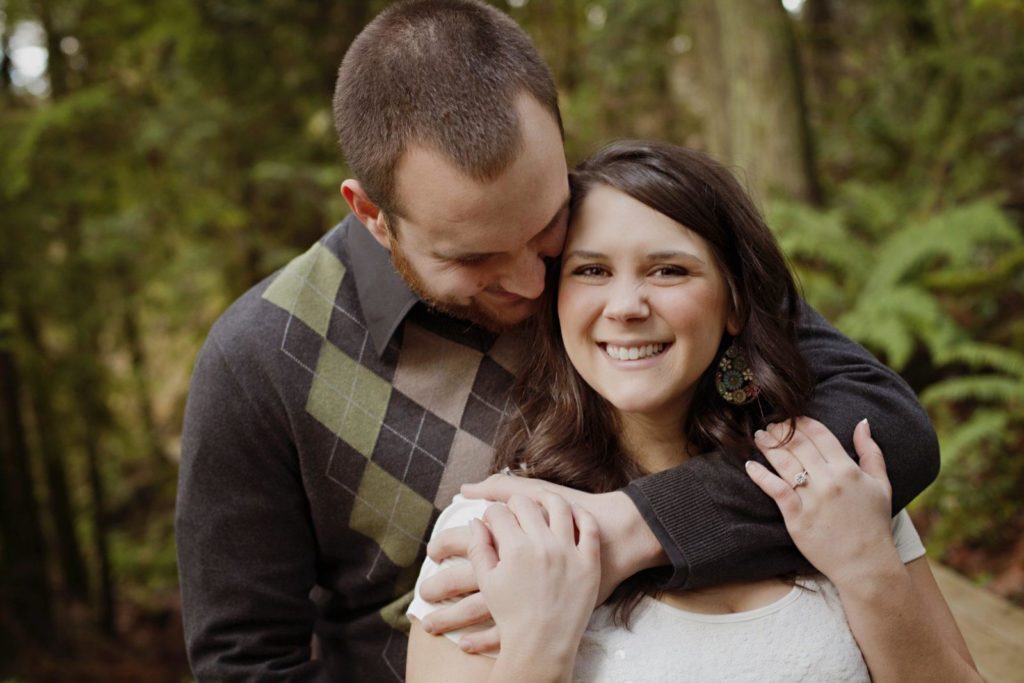 Please contact us if you have any questions. We're looking forward to hearing from you!